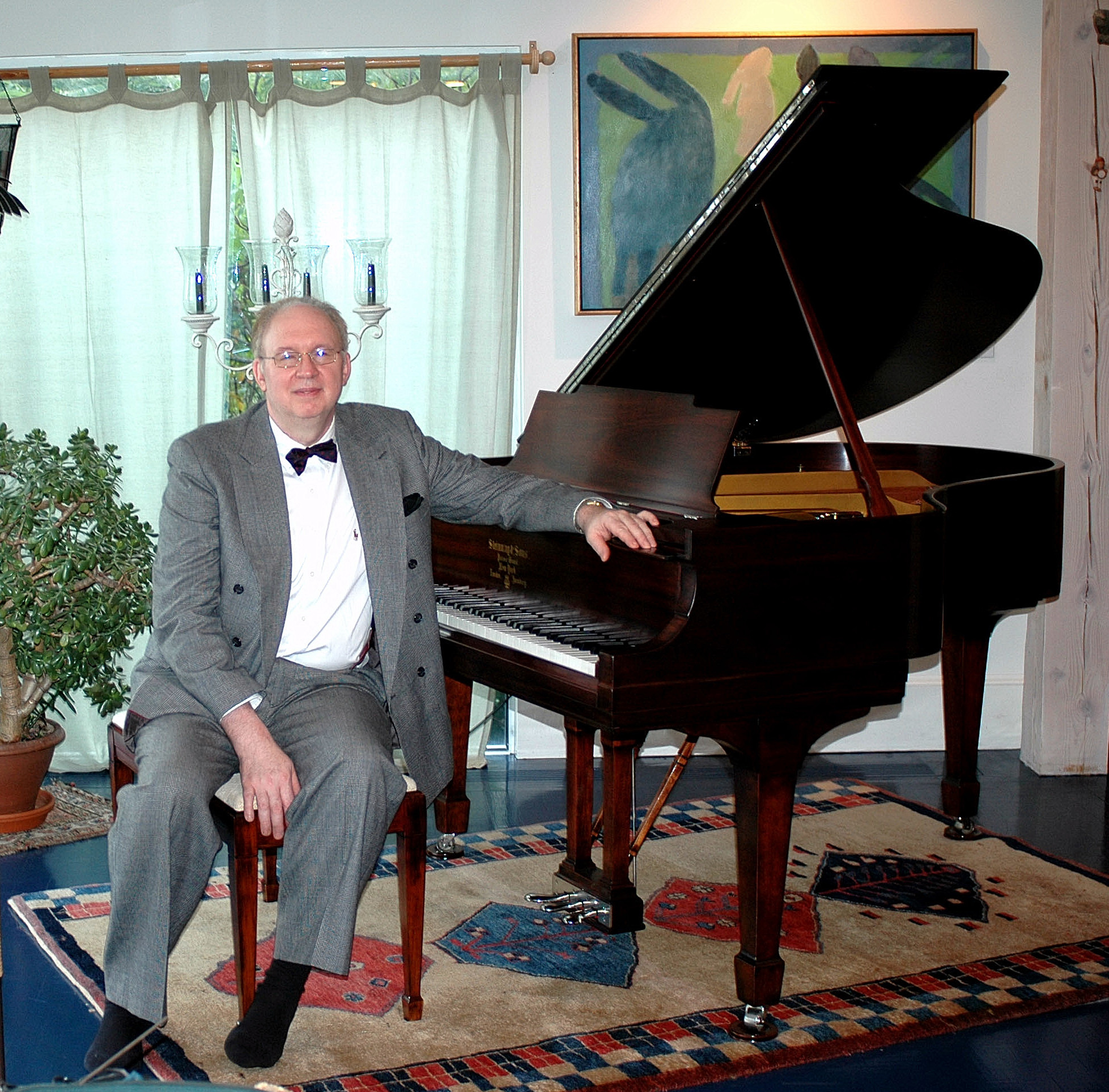 Tired... after delivery of a remanufactured Steinway Model M.
The following is a personal interview with G. D. Brownfield:
(Reprinted from the Arlington Advocate)
Combining the need to make a living and a love of music is the way Mr. Brownfield describes his business. A Master Craftsman in piano rebuilding and servicing, Brownfield has expanded his business to include Southern New Hampshire and the entire Boston area.

Brownfield offers grand piano remanufacturing as well as pianos for sale and a brokerage service for rare and hard to find pianos. A piano tuner and appraiser as well, Brownfield opened his business in a large commercial building in Arlington, MA.

Music comes first, says the owner. A cellist (and occasional piano player), Brownfield studied the art of cello performance with the cellist, George Neikrug for the last 20 years. Currently, he is studying the Kodaly Sonata which is Mr. Neikrug's self proclaimed "signature piece" for which he has an international reputation.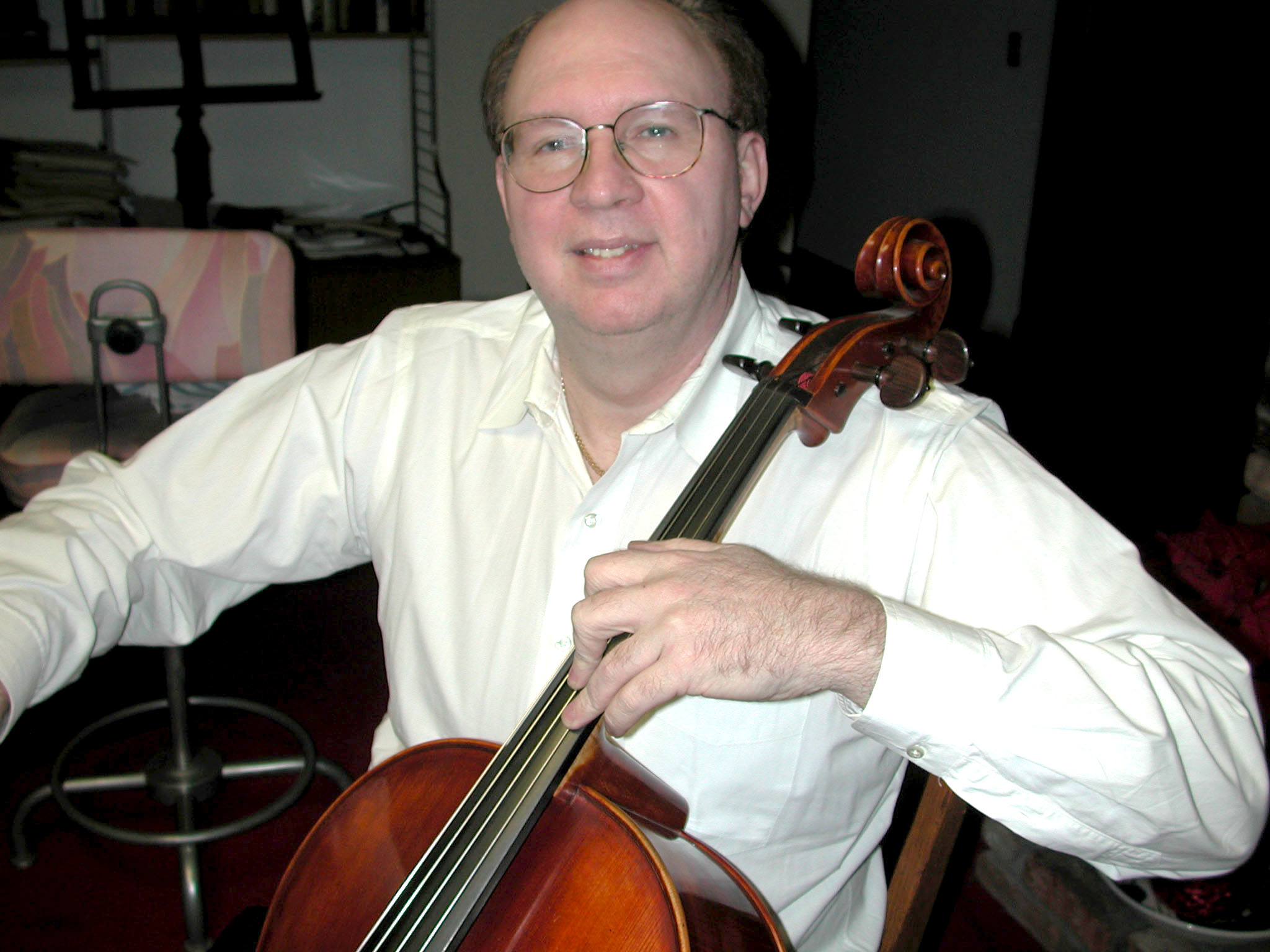 Brownfield performed for many years with the Boston Philharmonic Symphony as well as solo recitals. He grew up in a family of musicians. " Music is my first love, but working on pianos and other instruments is also a passion for me. My business is the vehicle to create a complete environment for my music," says Brownfield, whose intention is to combine the selling of musical instruments with a concert series and recitals. "Music is the eventual end product. So every effort in the tuning, repair, or restoration of a piano must entail the highest excellence and integrity possible. The spirituality of music demands this commitment to excellence."

Brownfield learned pinblock installation and voicing from Walter Brooks, Jr. In 1980, he studied soundboard installation with the internationally known Master Craftsman, Willis Snyder. Remanufacturing pianos, which consists of installation of a new soundboard, action and pinblock....as well as refinishing the outside, can be a long and exacting process, Brownfield explains. It sometimes takes three to six months to restore a piano.

Mr. Brownfield talks excitedly about a special piano he rebuilt, a 1904 Steinway Model B concert grand with a Louis XV casing. He replaced the ivory and added a new top action, soundboard and bridges.

Recently, he restored a 1896 Steinway Model B that entailed meticulously rebuilding of the original soundboard, piece by piece at the owner's request. Approximately 26 large shims of new instrument wood were inserted to save this soundboard (Spurlock system) as the owner loved their original soundboard and did not want it replaced. Brownfield says, "It took a month to save it and it would have taken me only two weeks to install a new one! Saving this original board was crucial to satisfying the deepest desires of the owner."
Brownfield recently completed work on a rare octagonal Steinway Model OYR, 5'10" player grand piano valued at $120,000. It has a magnificent solid oak, hand carved case of which only two were constructed in 1930. The player mechanism includes a separate "concertola" which allows for ten player rolls to play automatically, one after the other.
Brownfield has restored pianos for The Newport Society of Newport County. You can view the gold plated Steinway B in the Rosecliff Mansion's Ballroom. The soundboard, pinblock and action were replaced by Brownfield. This piano is used in Chamber music concerts at Rosecliff.

Besides rare and one of a kind Steinways or Mason & Hamlin, Brownfield does work on and completely restores other pianos of lesser make. He says, "It is more important to have a great customer than a Steinway to restore...as it is about creating the possibility of excellence for the owner's musical endeavors. Consequently, any make of piano should be inspected for possible repairs or restoration."
Brownfield is building a soundboard for a Steinway B that will excel over all handcrafted soundboards in the Boston area due to unique design and materials. This includes a new rib structure using different woods to accentuate tone in different parts of the piano. A brighter treble, stronger middle and warmer bass will result. Also used is a soundboard panel that is aged for over three years and is constructed using tongue and grove technology. It is simply "top of the line".

Prior to opening his business, Brownfield studied philosophy and religion at the University of Chicago Graduate School.
His grandfather, Ralph C. Dix, a banker, was also an operatic tenor and pianist as well as an amateur piano tuner. Brownfield says, "He constantly demonstrated the highest integrity in his business and personal affairs, but it was my grandmother, Mellie, who taught me the self sacrifice and love necessary to achieve genuine excellence."
His mother, Marijo, performed with the New York Symphony and teaches piano, cello, and violin. She studied cello with Ann Caldwell, an Emanuel Feuermann student.